About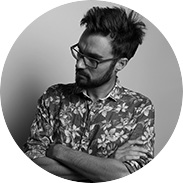 Sylvain Couesmes
Graphic designer / Founder
Founder of Studio 389, he graduated in graphic arts at the University of Rennes II, France. Sylvain was born and lived most of his life in France, Brittany. That's where he started his career and learnt everything. He worked in agencies such as "Plan.Net" in Rennes/Paris or as "Images Web Design" in La Baule. Today he is based in Barcelona where he works as a freelance graphic designer at Studio 389, since 2015 - the year the studio was launched. He has almost 15 years of experience in graphic design, musical production, filming and video editing.
He loves photography and he's a great fan of music in general. He loves to create new sounds and be inspired by World music, Jazz, Hip Hop, Reggae and Electronics. He is also a music producer for Sofree, Odiwan Freenobi and for the talented trumpeter Yelfris Valdés.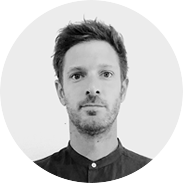 Quentin Guillet
Director / Producer
French and Breton by origin, based in Barcelona since 2008, he has been part of Studio 389 since its creation. Creative and very attentive, he produces all types of videos: corporate, tutorial, through advertising and videoclips. He specializes in framing, editing, but also drone piloting. His curiosity and passion for filmmaking constantly brings him new ideas in order to stand out from the competition.
Also a music producer for 15 years, he is part of the Odiwan Freenobi group.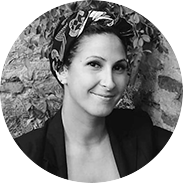 Yasmeen Quintana
Community Manager / Singer
Assistant and Community Manager at Studio 389, graduated in Marketing- Management at the Idrac School in Montpellier in 2009. She was born in Málaga, but grew up in France many years. She is in charge of development and management on social media, admin and she takes also care of the customer relationship. She has lived in Barcelona since 2011 where she has been able to develop her artistic and musical side. She embarks on a career as a solo singer in several projects in the Condal city such as Sofree, Soulseando, Just for Funk, etc.